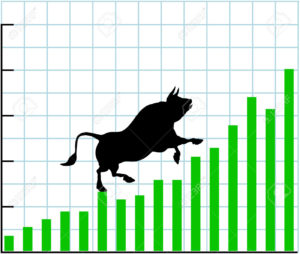 Well, 2017 was, broadly speaking, a stellar year for investment markets – local and global, developed and emerging.
As a relatively new business, I have set up a benchmark portfolio, which I track and report on regularly.  While this portfolio will not match any client's portfolio exactly, it does provide an indication of how the Nest Egg Investments investment approach plays out in real life.
The benchmark portfolio falls into the growth category of portfolios (typically suitable for investors with a timeframe of 8+ years), and consists of:
65% growth assets:
Australasian shares 19%
Global shares 33%
Emerging markets shares 6%
Commercial property 7%
35% defensive assets:
NZ fixed interest 15%
Global fixed interest 15%
Cash 5%
Within the above allocations are a mix of passive funds (very low fees, track an index), structured passive funds (similar, but overweight in particular attributes, eg. value stocks or small cap stocks), and carefully chosen actively managed funds.  There are 9 funds used in total, plus term deposits for NZ fixed interest, plus cash.
The results for calendar year 2017, in NZ$, after all fees (fund manager fees, platform fees, adviser fees) but before tax, are as follows:
Australasian shares: +24.6%
Global shares: +22.2%
Emerging markets shares: +28.5%
Commercial property: +11.8%
NZ fixed interest: +3.3%
Global fixed interest: +3.8%
Cash: +0.9%
Overall portfolio: +16.4%
Equity markets all around the world performed strongly in 2017, and this was the big driver of the strong performance overall.  Interestingly, of the 3 top performing funds in the benchmark portfolio (after fees), 2 were active, one was passive – I generally like and often recommend having a mix of investment styles within a portfolio.
Going forwards, I won't try to predict how markets will perform.  But a small word of caution … watch out for recency bias, where you compare what happens next based on the very recent past.  2017 was great, enjoy the fruits of excellent returns, but reset your expectations going forward.  Investment markets go up and down – often quite wildly!  Let's see what unfolds in 2018.
Dean Edwards