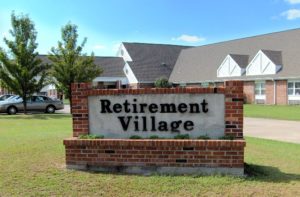 Like me, you may have noticed retirement villages popping up everywhere around Auckland – there are now 3 within about 1km of where I live (yes, it's a pretty exciting suburb!)
The surge in retirement villages reflects a couple of things:
Firstly, the number of people over 65 is increasing, and has been for some time as baby boomers get older.  This will accelerate over coming years; today there are around 800k over 65s, but this will grow to about 1.1m by 2050. 
Secondly, retirement village living is proving extremely popular.  There are many advantages of living in retirement villages including:
Improved social interaction and activities

Easy access to medical support

Better security

Freeing up of capital from downsizing

Smaller house to maintain/less time spent on chores
Many people living in retirement villages report it's the best move they ever made, and they wish they had moved in earlier!
However, from a financial perspective, the decision to move into a retirement village is not trivial.
The most common financial structure for retirement villages involves:
(1) An up-front capital cost to purchase a right to occupy a unit (but not a freehold title), some of which is returned upon leaving/resale of the unit (note this is often when you die).
(2) An ongoing weekly fee to cover the operating costs of the village.  This will include rates and building insurance but some other costs such as telephone/internet, power and contents insurance are typically not covered by the weekly fee.
(3) A deferred management/amenities fee which is usually calculated as a percentage of the up-front capital cost.  It may be as high as 30%, and is deducted from the capital to be returned when you leave (this will be returned to your estate if you die).
Importantly, residents under the above structure will not get any benefit from the value of their unit increasing during the time they are in the village.  Also, entering a retirement village is often a one-way street – the costs of changing your mind and leaving can be very high.
For those looking at retirement villages, there may be other options worth considering.  For example, for people who don't like the idea of a retirement village but are finding it harder to manage at home, in home care/assistance could be an option, funded either by a reverse mortgage, or by releasing capital through downsizing to a smaller property.  The advantage of this approach is that you retain full ownership of your property and you (or your estate) will benefit from any future capital gains.
Retirement villages are a growth success story that shows no sign of abating.  Moving into a retirement village could be a great decision, but it's important to consider the alternatives, ask lots of "what if" questions (you could use this checklist), and get good financial and legal advice at the outset.
Dean Edwards