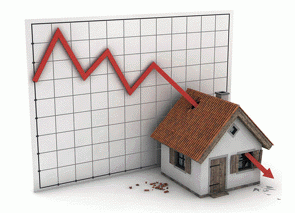 I often end up discussing the merits of residential property as an investment with clients. As I am Auckland based, as are most of my clients, this is usually specifically relating to Auckland residential property.
There is no doubt that the Auckland housing market has seen spectacular growth over the last 20 years. From 2001 to 2017 average house prices increased by around 170%, fuelled it would seem by a combination of rapid population growth and low interest rates.
But Auckland house prices have plateaued. There has been little change from around September 2016 until now.
In my view, the major factor in the cessation of growth is that affordability limits have been reached. Houses have simply become too expensive for many prospective purchasers to afford.
In addition, a raft of public policy changes have been introduced to alter the demand/supply balance or to improve affordability, including:
Auckland Unitary Plan rezoning
Special Housing Areas (National) and KiwiBuild (Labour)
Loan to value ratio restrictions
Foreign buyer restrictions
And more are coming:
Removal of ability to offset rental cash flow losses against other income
Capital gains tax changes
More favourable terms and rights for tenants
A net result of all this is that I am cautious about the short/medium term prospects for Auckland residential housing as an investment. My feeling is that the current flat housing market may continue for an extended period (perhaps many years), but there is also potential for market declines due to the combined impacts of the above policies, with additional risks if interest rates begin to rise. I've heard a number of times that the Auckland housing market will never fall, but I've seen it first hand when I lived in London, and it is currently happening in Melbourne and Sydney.
My preferred property investment is commercial property. Prospects for the sector are generally good, rental yields are significantly higher, it's an easy investment to access via property companies or property funds (which also provides diversification and liquidity). And finally commercial property is an excellent defensive investment – often performing well when equity markets are struggling.
Dean Edwards
Auckland residential property as an investment