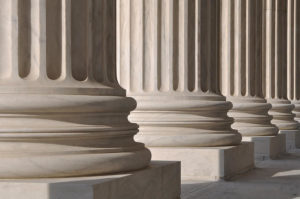 Hi, and welcome to the very first Nest Egg Investments blog post!  My goal is to write a new post weekly, offering my thoughts mostly on subject matters relating to investing, retirement saving/spending, KiwiSaver, etc.  I'll also write from time to time on what I have learnt (including the mistakes I've made) in going through the process of setting up a new business from scratch!
For this inaugural post, I want to step back a bit from the nuts and bolts of investing, and talk about some of things that were uppermost in my mind as I worked through setting up Nest Egg Investments, and which will (I hope) provide a point of difference.
The first question I asked myself was "what is the core need you are trying to meet with this business"?  Is it simply about helping people to get wealthy, or wealthier?  Well, certainly a big part of what Nest Egg Investments does is to work with clients to maximise their investment returns, so that is indeed an important need that is addressed.  But an even greater need for most clients is to achieve financial peace of mind – to be secure in the knowledge that their hard-earned savings are being invested wisely, and to not be stressed about their finances and their investments.
So defining the most important core need that Nest Egg Investments aims to meet, it is to provide financial peace of mind.  What I like about this goal, is that it involves much more than just picking good investments – it's also about understanding the client, their goals, their financial personality, financial discipline, and coaching.
There are also 3 over-arching business values that form the building blocks for the Nest Egg Investments business.
The first is simplicity.  There is undoubtedly a lot of complexity in the financial advice industry.  This often extends to unnecessarily complex products, and customer communications that are full of jargon and technical gobbledegook.  My goal is to de-mystify investing, describe things in simple, easy to understand terms, and avoid unnecessary complication wherever possible.  And if I don't fully understand a product or service, I will certainly not be recommending it to my clients!
The second is transparency.  My aim here is to be fully up front about the services I provide, and the fees I charge.  As simple as that.
Last but not least, I decided at the outset that Nest Egg Investments would be fully independent.  What does independent mean?  Firstly, the income Nest Egg Investments receives is from client fees for advisory services provided – and nothing else.  Nest Egg Investments doesn't accept any commissions or payments from product providers.  Secondly, Nest Egg Investments considers a very broad range of investment opportunities, and isn't restricted to advise on just a narrow range of products.  Simply put, this ensures there are no conflicts of interest, and Nest Egg Investments acts in the best interest of the client at all times.
These are the business foundations that were top of mind when I formed Nest Egg Investments: providing financial peace of mind, simplicity, transparency, and independence.  They are the philosophies that define the company, and differentiate the business.
Thanks for reading.
Dean Edwards