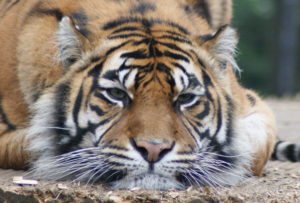 I'm over the US election.   I think many people are.  But I couldn't escape my financial adviser obligation to post a final blog to wrap it all up.
President Trump (OK, President Elect Trump).  How many people on this side of the Pacific predicted that?  Well, I for one was shocked at the outcome.  To be fair, pretty much everyone I speak to and am in contact with was also surprised and shocked to some degree. 
The other thing that I have been highly surprised about has been the relatively turmoil-free reaction of most of the world's financial markets, post election.  To a large extent, equity markets have moved on from election day and traded within what I would describe as "normal" ranges eg. US, Australia markets up ~1%, NZ market down ~2%.  I was certainly expecting much greater volatility, especially in the short term, and I was not alone.
The turmoil may still come(!), but right now this is yet another reminder that it is very difficult to forecast how markets will react to any given event, and so in my view it's best not to try.  As I've noted previously, timing the market is very hard to do successfully.
So why did markets react as they did?  Well, with the benefit of hindsight, markets took a fairly pragmatic view of a Trump presidency (as opposed to many predictions of a hysterical reaction).  On the economic front, there are as many positives as negatives.  Policies of lower corporate taxes and boosting infrastructure spending are seen as positive – for the US economy in particular.  There are negatives too – greater US protectionism may lead to higher prices in the medium term, and with it increased inflation and higher interest rates.  And anti-free trade policies could curb global growth and hurt trading nations like NZ. 
But perhaps the biggest factor in the markets not tanking on a Trump victory was the conciliatory tone he struck on election night and afterwards.  He didn't gloat, talked of the importance of coming together, and was fulsome in his praise for both Hillary Clinton and Barack Obama.  This came as a stark contrast to his rhetoric during the election campaign, and sent a signal that a Trump presidency may be less divisive and more pragmatic than many feared.  It was a relief for markets.
We may never see another US Election quite like this one, and it will be fascinating to see how the Trump presidency plays out over the coming months and years.  But I have reached saturation point with the US election.   I'm pleased the sun is still rising each morning, and I'm pleased it's over. J
Dean Edwards