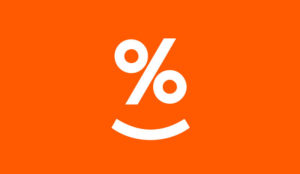 This week I had the opportunity to sit down with Sam Stubbs, Managing Director of Simplicity NZ Ltd, who 10 weeks ago launched the Simplicity KiwiSaver Scheme.  Simplicity has generated quite some attention in its short 10 week life – and for good reason.  This is a KiwiSaver scheme that I believe will shake up the industry for the better.  Why?  Because Simplicity charge fees that are significantly lower than all other KiwiSaver providers.
Simplicity point out that KiwiSaver fees – typically fixed admin charges plus percentage-of-fund management fees – are often well disguised by existing KiwiSaver providers, who usually report on the admin charges as a $ figure, but (conveniently) report the more significant management fees as a percentage.
Proposed new KiwiSaver reporting rules will require all KiwiSaver fees to be reported as a $ amount from next year.  However, the NZ Bankers Association is pushing back on this, pleading the high system complexity for banks to change the way they report fees (really?).  Surprise, surprise, banks are the biggest KiwiSaver players with over 80% market share.
Simplicity keep their fees low by investing internationally via low-cost passive funds (they use Vanguard ETFs), and with direct investments in NZ due to the lack of low-cost index funds.  They are online only, have low staffing overheads, and avoid advertising and commissions.  Furthermore, they are structured as a not-for-profit KiwiSaver plan and will donate 15% of annual management fees to charity.
The very credible example that Simplicity use shows that an average-wage KiwiSaver investor contributing 3% for 45 years will be $65k or 20% better off in a the Simplicity Growth fund v an industry average growth fund, based on the fee savings (and growth on those savings).  There are of course a number of assumptions behind this, but it's hard to argue with this sort of advantage built upon lower fees.
I like Simplicity.  I like the low fees.  I like the transparency.  I look forward to seeing how they shake up the all-too-comfortable KiwiSaver industry.
Dean Edwards
(Nest Egg Investments is 100% independent and does not receive commissions or payments from product providers)
Simplicity KiwiSaver changing the game